---
Escape the 8-Bar Loop teaches you how to create a working song structure in Session View, so you can quickly get your tracks FINISHED and play them at your gigs!
You learn how to turn your loops into complete tracks in a series of revolutionary guided Ableton Projects, by focusing on buildups, peaks and drops.
Learn by DOING IT, not by watching more videos!
---
HOW IT HELPS
Every track needs a climax.
You'll learn an organized process for making one, by creating the basic building blocks of a track -- the Intro, Buildups, Drops, Peaks, a CLIMAX, Breakdowns and the Ending.
This workflow will even let you go back and turn all your existing tracks into live sets, so you can play them out!
---
THE RESULT

Here's what you'll be able to do after you learn the production techniques in escape the 8-bar loop:
Start a new track and have a working song structure the same day
Bring the original ideas straight out of your head and into the speakers
Make songs that actually feel like MUSIC instead of boring repetitive predictable loops.
Finish all those dead projects on your computer
Make tracks without doing any copy & paste editing in the timeline
Convert all your existing projects into Live Sets that you can play out & improvise with, if you want
Stop explaining, "...it's just an idea..." when you share your new track with your friends
---
WATCH THE TRAILER
I know you like videos, so I made a little tour for you. Check out how the course works, there's really nothing else like it.
---
WHAT MAKES THIS UNIQUE?
No templates: it's all about developing your own original ideas.
No timeline: we do it all in Session View, not in the linear Arrangement view.
No videos: you learn about composition by actually building a track, not by watching tutorials.
Follow along and Learn by DOING it: these revolutionary new Session Lessons™ teach you what to do from right inside the program, with automated examples, hands-on activities and guided exercises.
It's by EAR not Visual: you learn a technique for making music in the flow, while listening... not constantly stopping to count blocks and do visual copy & paste edits.
Flexible Format: the technique works both for live performers and studio production.
Support: you get free mix review, comments & support from an international group of producers who are sharing tracks every day in our FB group.
---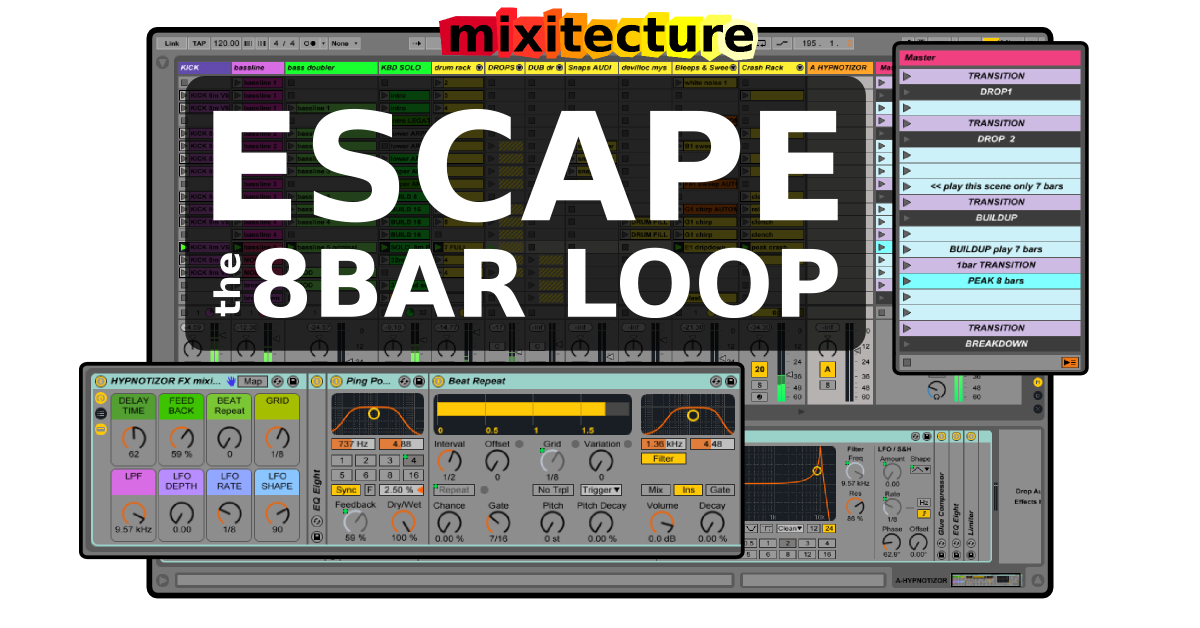 SEE WHAT'S INSIDE
The course is filled with specific audio and MIDI production techniques, Ableton key commands, and in-depth explanations.
It's organized into 5 structured modules that take you through a simple workflow for building out your starting ideas into complete tracks.
Click into the Preview Module to see what's in each one of them.
---
WHO IS THIS FOR?
This is for Ableton producers who have creative ideas for new songs, and need help turning them into complete songs
It's for live performers & DJ's
It's for studio producers, songwriters, and composers too
It works for every genre of bass music from downtempo to tekno & DnB.
It's for Live9 and Live10 (nothing before v.9)
It's not for DAWless users or hardware synth users. We have found that a large part of this workflow does not transfer to the MIDI communication with external synths. Just so you know.
---
REFUND POLICY
If you have any problems, let me know within 30 days and I will help you fix it -- or refund your money. I'm 100% sure this course will help you, as long as you do the work. There's no risk! -Steve
---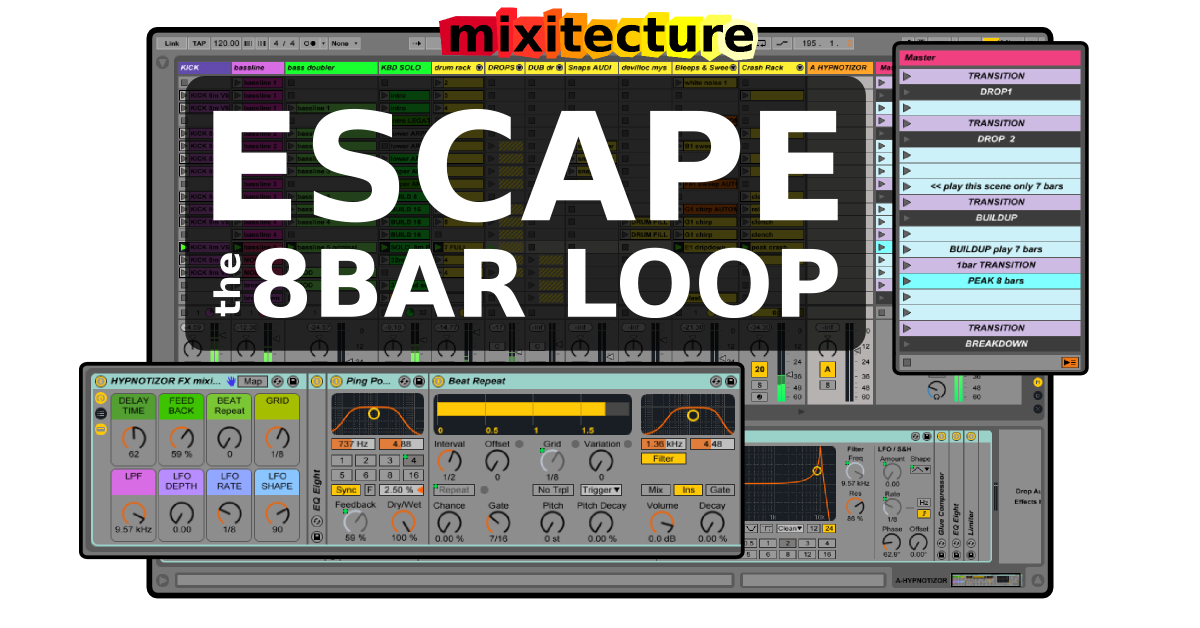 HOW TO GET STARTED
Checkout using the secure payment portal below.
Choose whether you would like to pay at once, or do it in monthly installments.
Download the first lesson from Module1. It's that easy!