---
MAKE CRISP, CLEAN MIXES
Watch this little video and listen to the difference that these EQ presets make in the mix. Put your headphones on or turn on your monitors, you need to hear the details.
---
MAKE YOUR TRACKS SOUND PRO

Here's what these EQ8 presets will help you to do:

Easily dial in the right frequencies for your sounds
Cut the mud out of your mix instantly
Develop your own unique sound without going crazy
Stop spending 4 hours EQ'ing your snare drum...
Get that big, clean, crisp pro sound
These EQ presets give you a starting point for frequencies to cut and boost on your kick drums, basslines, subs, synths, beat loops and even vocals, so you can dial in big & clean sound right away.
---
WHAT'S INCLUDED
These presets are designed for the sounds we use most in electronic music,
so you can export your mix sooner and listen to it in real life... not spend 5 hours EQ'ing your snare drum.
You get 17 presets for kick drums, basslines, SUBS, beat loops, synths and even vocals.
I give you instructions in writing about where to drop them and why each sound needs each preset, to help you understand the THEORY behind what you're doing...
...this lets you actually learn something valuable about EQ'ing, that will continue to grow as your skills develop.
But at first it's easy.
All you have to do is drop them on the right channel and hear your mix snap into focus with that bright, crisp sound.
---
EASY DOWNLOAD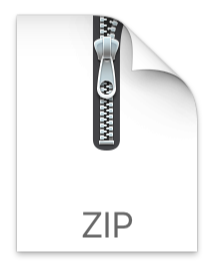 They come as a group of .adv files that you drop into your Ableton User Library.
You get them in a .zip file that takes two seconds to install. This is really easy and I give you instructions for each step.
---
INSTALLATION TUTORIAL
There's a video tutorial to guide you through the installation process, if you're new to working with presets (it's easy, don't worry).
---
PRO TIPS INCLUDED

In addition to the preset pack and installation tutorial, you also get real audio engineering advice and pro tips:
The Golden Rule of EQ
Solo vs. Mix Monitoring
Special Low End Tips
Essentials of EQ & Filter (college level survey)
---
TESTIMONIALS
"Just installed all of the EQ8 presets with no problems and tried out a few of them. I will admit that the difference in my mix is really quite astonishing!" -- Tom Goodson

---
GET THE PRESET PACK

Stop wasting time hunting for frequencies, and start dialing in juicy EQ settings on each instrument in your mix.
Checkout using the secure payment portal below.
You'll get instant access to these 17 EQ presets, the installation guide, and all the EQ support materials to help you understand a new dimension of mixing.
Ready to hear your mixes snap into focus?
---
REQUIREMENTS
You need Ableton Live9 or Live10 to do this Project. You won't be able to open it with Live8 or anything earlier
You need a basic understanding of how to use Ableton, for example using the Ableton browser, Device View and FX racks
A MIDI controller that has 8 knobs is helpful, but not necessary
For listening, all you need is a pair of headphones. Studio monitors or subwoofers are not necessary
The installation takes less than ten minutes. After that you should expect to spend several hours practicing what you learn, on your own music, to achieve best results.
Key commands are for Mac, presets work on both PC and OSX.
Instructions for download and installation are included in each lesson. You should be familiar with downloading, saving and backing up Ableton Projects on your music computer.
---
PERSONAL SUPPORT
You get personal 1-on-1 support. If you buy these presets and for some reason they do not make your tracks sound better, just let me know and I will help you get them working.
---
WHAT TO DO NEXT

Pay with your credit card or Paypal using the secure checkout form below.
You'll get instant access to all the lessons in this product.
Then just download the Preset Pack, follow the installation instructions, and start dropping EQ presets on your channels!